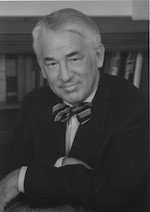 Russ Wehner, Jr.
In Memory of  October 1930 – June 7, 2022
Russ Wehner Jr., was a past president of the Denver Board of Realtors, was acknowledged as a leading expert in real estate. Among his many achievements he was a member of the Colorado Real Estate Commission for 12 years, was named Realtor of the Year in 1986 and is Senior Instructor for the Colorado Association of Realtors.
Raised in Denver, Colorado, Russ lived in Metro Denver since graduating from Yale University, cum laude. Russ' knowledge of the Denver area is unsurpassed. This, together with his comprehensive and up-to-date knowledge of real estate regulations, tax law and financing, enabled him to help his clients through the complications of the real estate process, and turn what can be a nightmare into a satisfying and enjoyable experience.
Like his father, Russ Wehner Sr, founder of Russ Wehner Realty Company, Russ's commitment to his clients is total – regardless of whether they plan to spend $40,000 or $4,000,000.
[hr style=dotted-line margin_top=3 margin_bottom=30]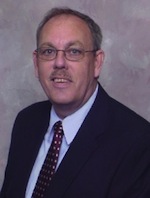 Les Eben
Broker Associate
Licensed Real Estate Broker
Office: 303.393.7653
Cell: 303-921-3524
Les has worked in both residential and commercial property management for more than 30 years. A licensed broker since 1996, he is experienced in all facets of the real estate business, working with both buyers and sellers to meet their real estate needs.
[hr style=dotted-line margin_top=3 margin_bottom=30]
[column size=half position=first ]
[/column]